Bevel, Gardner & Associates is in the process of preparing our 2019 training schedule. We are currently seeking agencies interested in hosting one or more of our courses:

Bloodstain Pattern Analysis I & II
Crime Scene Reconstruction I & II
Shooting Incident Reconstruction
Crime Scene Processing I & II
Officer Involved Shooting and Critical Incident seminar
**NEW** Shooting Incident Reconstruction II
**NEW** Bloodstain Pattern Analysis – Fabric Analysis course.

There is no cost to the hosting agency. Your agency can receive up to 3 freeslots, depending on the course and class size.

Visit our website to find information about hosting a course. If your agency is interested, contact our Training Coordinator, Craig Gravel, at 405-706-8489 or rcgravel@bevelgardner.com.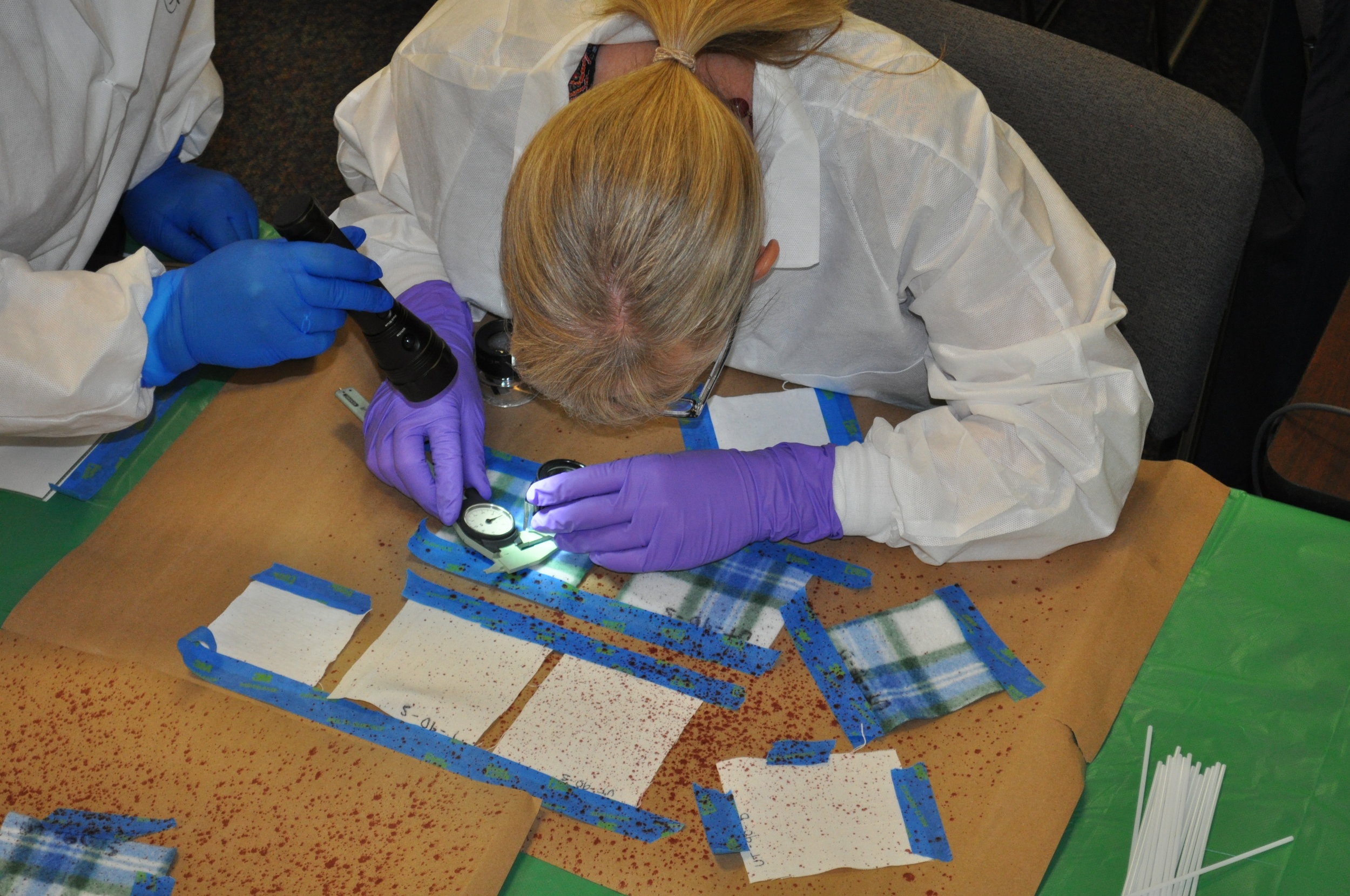 UPCOMING COURSE OFFERINGS
Bloodstain Pattern Analysis II El Paso, TX.
Jul 23, 2018 – Jul 27, 2018

Crime Scene Reconstruction I Oklahoma City, OK.
Jul 30, 2018 – Aug 3, 2018

Crime Scene Processing & Investigation I Grand Junction, CO.
Jul 30, 2018 – Aug 3, 2018

Bloodstain Pattern Analysis I Chubbuck, ID.
Aug 20, 2018 – Aug 24, 2018

Crime Scene Reconstruction I Colorado Springs, CO.
Sep 17, 2018 – Sep 21, 2018

Bloodstain Pattern Analysis I Naperville, IL.
Sep 24, 2018 – Sep 28, 2018

Bloodstain Pattern Analysis I Norman, OK.
Oct 8, 2018 – Oct 12, 2018

Shooting Incident Reconstruction II Lexington, SC.
Oct 22, 2018 – Oct 26, 2018

Bloodstain Pattern Analysis II Denton, TX.
Nov 26, 2018 – Nov 30, 2018

Crime Scene Reconstruction I North Las Vegas, NV.
Dec 3, 2018 – Dec 7, 2018

Bloodstain Pattern Analysis I Seattle, WA.
Dec 17, 2018 – Dec 21, 2018

Bloodstain Pattern Analysis I Phoenix, AZ.
Mar 11, 2019 – Mar 15, 2019

Bloodstain Pattern Analysis II Colorado Springs, CO.
Jun 24, 2019 – Jun 28, 2019