This Bloodstain Pattern Analysis I course was hosted by the Douglas County Sheriff's Office at the Douglas County Sheriff's Office, Forensic Services Building from April 6th to 10th.
The BPAPD program incorporates three distinct training courses of one week each. A Level I course introduces the student to bloodstain pattern analysis with significant concentration on basic pattern recognition and documentation. The Level II course concentrates on proper application of scientific method, experimental design and clothing examinations. Between the Level II and Level III course the student participates in a mentorship program. The mentoring program includes requirements for both case analysis and research design/completion. The Level III course includes a pre-course case analysis and then on-site course concentration on experimental design, and court room presentations.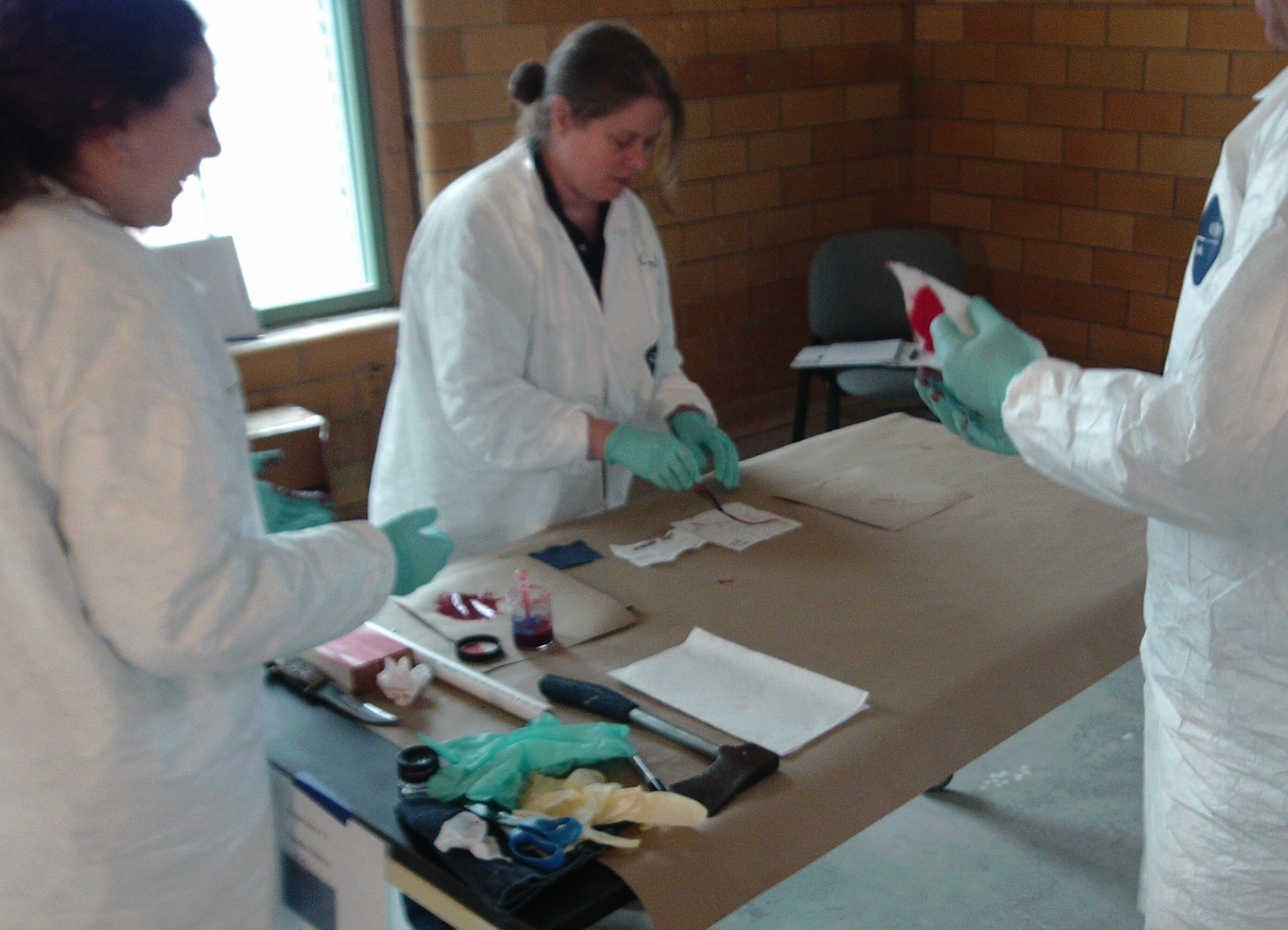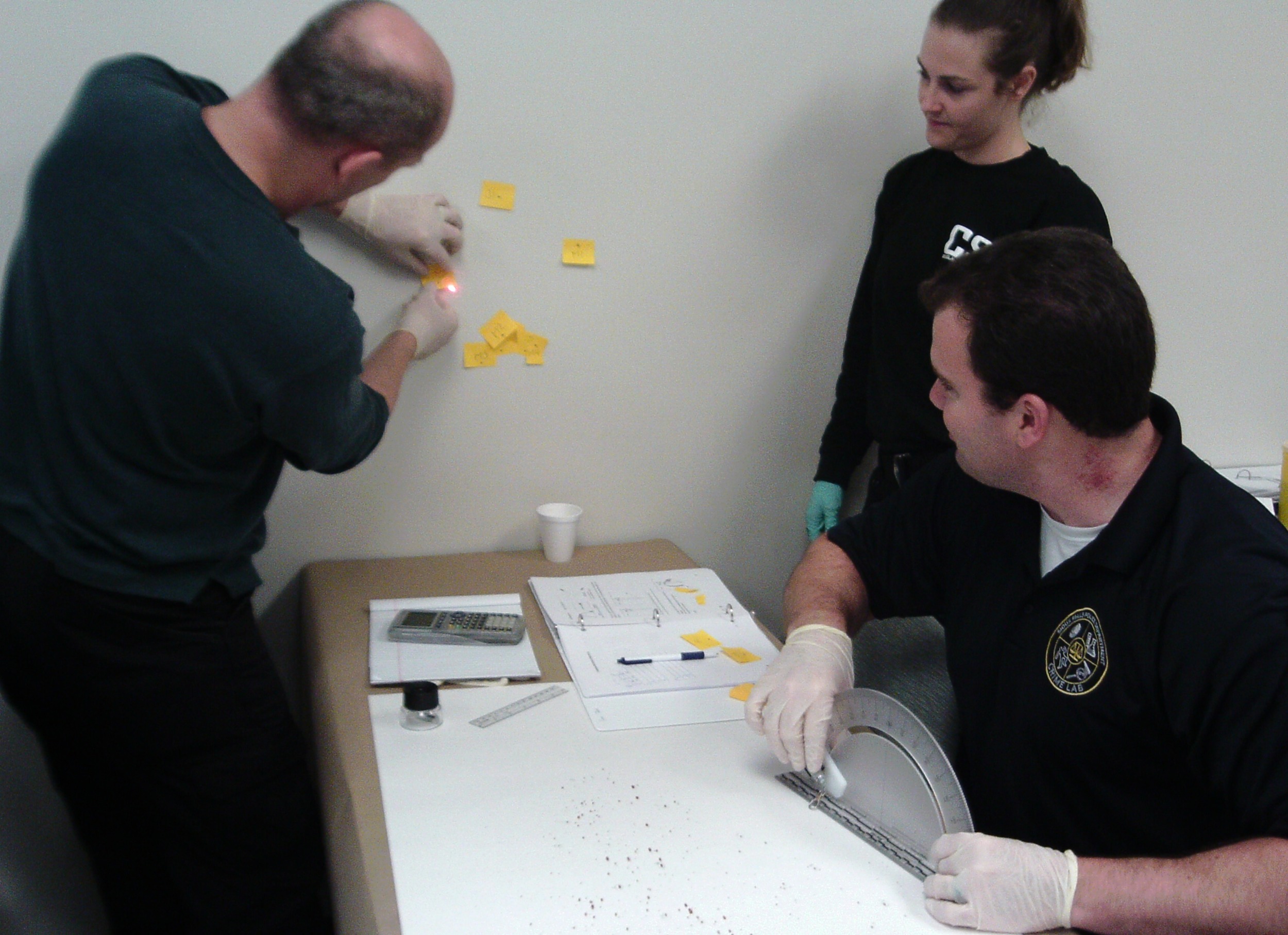 The course was taught by Tom "Grif" Griffin.